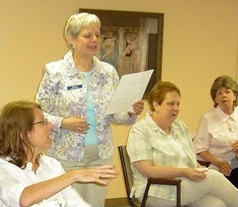 We'll come to you or you can come to us! 
Our staff may come to your site or your group can come to Visitation North for a staff day, a retreat, an evening of reflection or workshop. We'll work with you to design what best fits the needs of your group and will facilitate the program.
For more information see our Portfolio of Past Programs or call us for further details.
Ph: 248 - 433 - 0950
Fax: 248 - 433 - 0952
e-mail:    This email address is being protected from spambots. You need JavaScript enabled to view it.