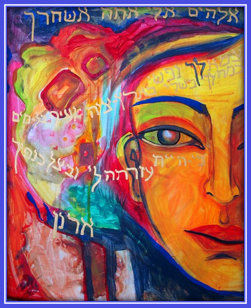 Kathie Budesky, IHM, MA
Saturday, December 9
9:30am-12:30pm
Suggested Offering: $25
The season of Advent calls us to reflect on the coming of Christ—in history, in our daily lives, and in the end times.  We need not be alone in this task.  The Old Testament is replete with stories of strong and valiant women whose wisdom and vision can serve as a sure guide during this time of faith-filled waiting.  In a retreat-like setting, we will focus on women from Hebrew Scripture, who they were, what they did, and how their lives and examples can enrich our observance of the season.  The morning's process will include input, time for personal reflection, and conversation.

Kathie Budesky, IHM,
the director of Visitation North Spirituality Center, has many years of experience in secondary education, both in the religious studies classroom and the principal's office.  She was a staff associate in the Ignatian Program in Spiritual Direction and Retreat Ministry at Guelph, Ontario.